Quick Leaf Tour in Spearfish Canyon: Sept 2009 We took a drive up Spearfish Canyon as the leaves were starting to turn. US HWY 14A is Spearfish Canyon Scenic Byway, from south of Spearfish SD to Cheyenne Crossing. From the Black Hills National Forest website: The Byway is renowned for its natural beauty and history framed by towering limestone canyon walls. It has a rich vegetation with four distinct plant regions. This byway is the best place in the Black Hills to see waterfalls, such as Bridal Veil and Roughlock Falls. Creeks run through the canyon, and many hiking trails are available for those who want to stray from the road. The byway is a favorite fall color drive when the aspen changes in September.




Spearfish Canyon Scenic Byway follows an old railroad grade that was abandoned after massive flooding in 1933. Old rail stops and mining camps include Savoy and Elmore. Spearfish Creek supports trout brought to the Black Hills from Colorado in 1899.

We were a little early for the full-on "turning of the leaves" which also meant we were leaf peeping on our own. It's one of the few areas in the state that has a large deciduous tree and shrub population, and it can be simply spectacular when you hit it just right. And very crowded, so plan carefully.





Rocks, Rocks, and Waterfalls: This was not a "definitive tour" of Spearfish Canyon as much as a quick glimpse. The canyon reminds us to some degree of Gallatin Canyon outside Bozeman, MT. Huge Madison limestone cliffs soar on either side of the narrow, steep canyon, and several spectacular waterfalls run full in rainy years. The deepest layer of the canyon, the Deadwood formation, is comprised of massive sandstone, limestone and green shale also appears as jagged ledges. A geology fest!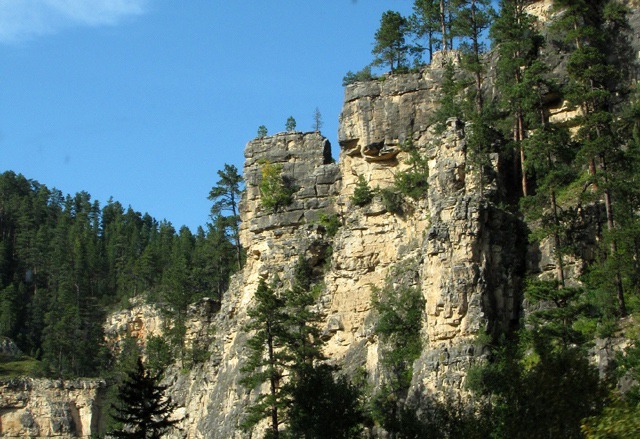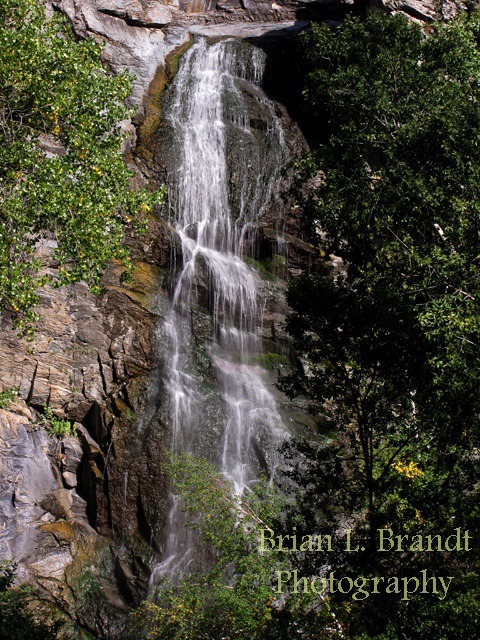 Bridal Veil Falls is located six miles or 10-15 minutes from Spearfish.
The sixty-foot waterfall is named for the shape of the water as it falls over the edge and thinly veils the limestone and other rock layers like Victorian lace.
Leaf Color:

Trip Timeline
Day 1
Spearfish Canyon in September -- Black Hills National Forest SD