Day Seven -- Around Taos; Dave and Annie Hook Us Up, 11 August 2010 -- In Taos, our friend Dave and hostess Annie had great suggestions for tours around Taos and the neighboring area. The first day, our itinerary included the Brett House, the Millicent Rogers Museum, a combination art gallery and restaurant called the Trading Post Cafe in Rancho de Taos, and the Saint Francis de Assisi Church, which is next door to the Trading Post Cafe.



Of course, in Taos, just getting to anywhere is entertaining because it's a very eclectic and mixed community -- few if any of the gated 4th-home enclaves that other "discovered" places in the West soon start to suffer. So you see all kinds of stuff just about anywhere -- and that makes it far more interesting. Annie called it a conscious effort at both cultural and socio-economic integration that makes Taos far more compelling for her than other options in the West. Zoning regulations don't allow special covenanted developments where people can isolate themselves from their neighbors.




Dorothy Brett House -- Our first stop was the house of Dorothy Brett -- now private offices and generally not open to the public. But Annie had an inside track to getting us in for a look.

Millicent Rogers Museum

-- From the Brett House, we went to the

Millicent Rogers Museum

, located at 1504 Millicent Rogers Road, four miles north of the Taos Plaza.

Near the turnoff to Millicent Rogers Road, we spotted a local resident exploring sage.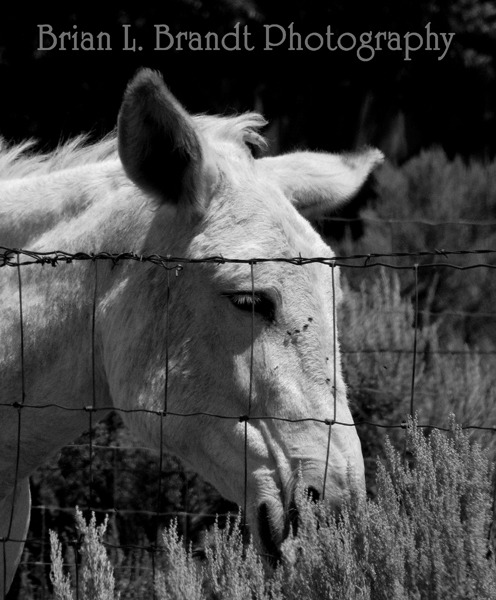 Mary Millicent Abigail Rogers von Salm-Hoogstraeten de Peralta-Ramos Balcom, aka, Millicent Rogers, was heir to the Standard Oil fortune and a Manhattan socialite who lived in Switzerland until World War II began in 1939. She moved to Taos in 1940. She became an avid art collector of southwestern art, and later in life, an advocate for Native American civil rights.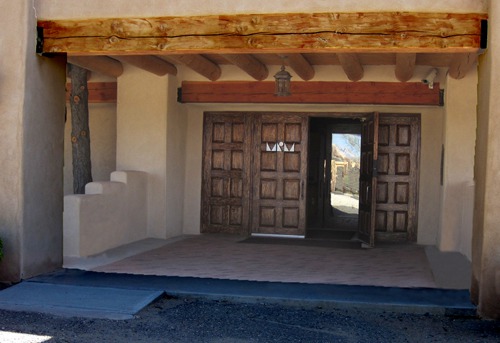 We discovered upon entry that visitors can buy a pass to get into multiple museums. It was a great idea and a bargain. The museum houses a number of collections spanning genres from jewelry to Native American and Hispanic art. It's a small museum, but there's a wonderful variety of things to hold your interest.
We took a few representative photos, but these few only scratched the surface of their impressive collections and periodic exhibits.Trading Post Cafe for Lunch -- We headed to Rancho de Taos for lunch with a plan to see the Saint Francis de Assisi Church. Dave directed us to the Trading Post Cafe and Gallery which is next to the mission church. As we drove south toward Rancho de Taos, one of a number of thunderstorms of the day rolled in. Trading Post Cafe. Saint Francis de Assisi Church -- After lunch we popped next door to see the Saint Francis de Assisi Church. In the alley we encountered one of those unexpected (at least at first) Taos visual snippets.
While Dave was talking with Lloyd, I wandered around the area near the church and the gift shop looking at old adobe construction that had fallen on hard times -- which revealed its structural innards, and I found that very visually interesting.